Nora Moreno Cargie
President – Point32Health Foundation, Vice President, Corporate Citizenship – Point32Health
Back to Our team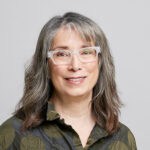 Nora leads the Point32Health Foundation and Point32Health's corporate citizenship work. In this dual role, she helps shape strategies to support nonprofit organizations working to address systemic disparities and eliminate barriers to access. A passionate community advocate, she leverages the health plan's business practices, products, services and community engagement to support, advocate and advance healthier lives for everyone.
YW Boston will induct Nora into the Academy of Women Achievers later this year. The National Council on Aging recognized Nora with the 2022 Trailblazer Change Agent Award for "centering social justice and racial equity in all her work." The award honors an individual or organization working to ensure that every person—regardless of race, income, or background—has the resources to age well.
Before joining Tufts Health Plan, Nora served as the director of global corporate citizenship for The Boeing Company, where she led corporate citizenship efforts at their Chicago headquarters using philanthropy, volunteerism and other strategies to address community issues and concerns. While at Boeing, she was appointed to serve as chief of staff to the Superintendent of the Chicago Public Schools, making her Boeing's first loaned executive in Chicago.
Nora also served as vice president of communications and development for Illinois Action for Children, deputy communications director for Barack Obama's U.S. senate campaign in 2004, deputy commissioner for the Mayor's Office of Workforce Development in Chicago, communications director for the Chicago Park District, assistant commissioner of the Chicago Department of Human Services, and acting press secretary/public relations manager for the Chicago Public Schools.
Nora serves on the Governor's Council to Address Aging in Massachusetts, the board of the Connecticut Council for Philanthropy, the Executive Forum for Boston College's Center for Corporate Citizenship and the Elder Stakeholders Group of the Massachusetts Executive Office of Elder Affairs and as a mentor for Conexión, a Latine mid-career professional development program. Nora is a 2015 alum of LeadBoston, an experiential leadership program focusing on socially responsible leadership with an emphasis on how Boston works, and trends and issues that have an impact on the city's social and economic vitality.
Her bachelor's degree is from Columbia College Chicago and she earned a master's degree from North Park University.
Phone: 781-612-4216
Email: Nora.Moreno.Cargie@Point32Health.org