Age-friendly collaboratives
What is an age-friendly community? A place that fosters health and wellbeing, supports people of all ages, and values the contributions of everyone, including older people.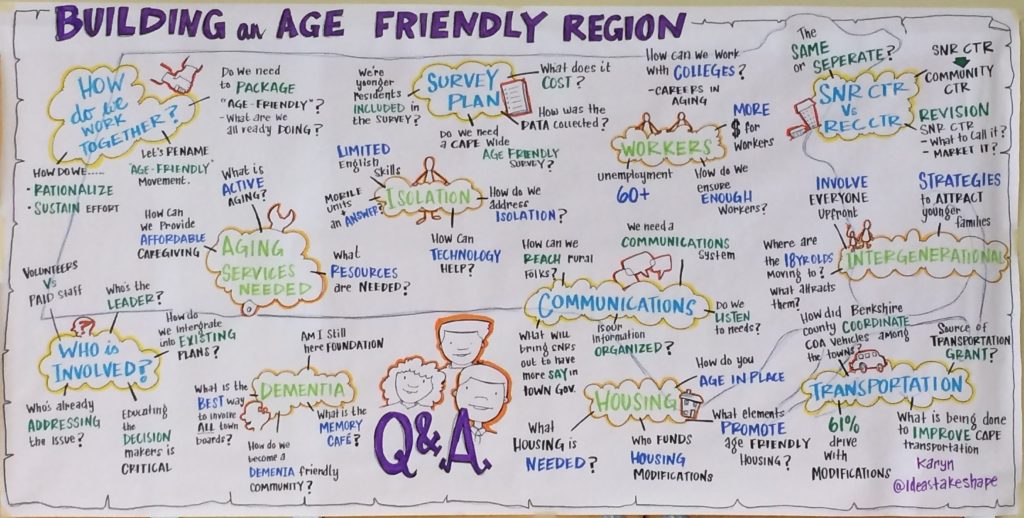 Why does it matter?
As we all live longer lives, it is important to consider what makes communities great places to grow up and grow old.
These statewide collaborations advance local age- and dementia-friendly initiatives. These "backbone" organizations are connected to and represent dozens of nonprofits across multiple sectors in each state. Each coalition is committed to sharing best practices and identifying opportunities to advocate at the local and state levels for policies and services that support older people, their families, and caregivers. Explore their websites to find out how you can get involved.
Join the movement
Learn more about how the organizations below support age- and dementia-friendly communities.