Point32Health Foundation is proactive in its grantmaking to nonprofit organizations in Connecticut, Maine, Massachusetts, New Hampshire and Rhode Island—the states where Point32Health does business.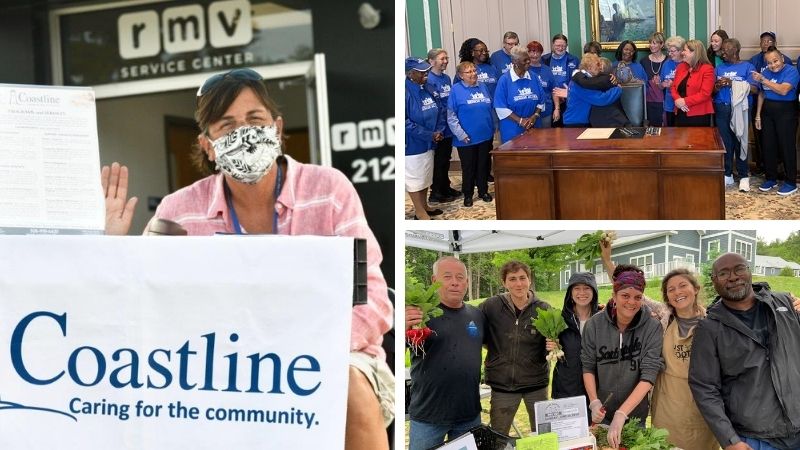 Photos courtesy of Coastline, Massachusetts Senior Action Council and Just Roots.
Listening and learning
The Point32Health Foundation team is focused on listening and learning from community to inform our work. We honor existing and new relationships as we commit and connect to community and key stakeholders. As a learning organization, we follow the lead of nonprofit organizations and those you serve to determine how to best support community.
Our grantmaking
You asked us to eliminate barriers, and we have.
Our process starts with a conversation.
We believe a conversation has the power to strengthen relationships and deepen understanding. By sharing stories, experiences and connecting meaningfully, we get a better sense of your work.
With better understanding, we are better positioned to make grants to organizations aligned with our focus. We look to organizations working to advance healthy aging, improve access to affordable, nutritious food and support good mental health—especially those in communities most affected by inequities. No letters of intent are required.
We invite you to schedule time during office hours so we can learn more about your work and explore possibilities for moving forward together.
We share updates about what we are learning from community and how this may impact our grantmaking via our newsletter.
Sign up for our newsletter
Stay connected and informed on initiatives in communities throughout New England. Sign up to get news and updates from Point32Health Foundation delivered to your inbox.
Sign up