Aging strong behind the scenes
AgeStrong Commission
Boston's Age Strong Commission is out to change the conversation about aging – along with the tired "old" image of older people – with a multimedia campaign that features eight Bostonians who personify what it means to #AgeStrong.
SANDRA HARRIS, 68, SOUTH END/BOSTON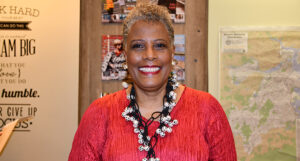 As President of AARP Massachusetts, Sandra has a packed schedule and an open approach to change – except when it comes to dyeing her salt-'n-pepper hair. Her attitude: "It's not about defying or denying aging, it's about owning your age." Sandra is a lot of things, and "INACTIVE" isn't one of them.
SMILER HAYNES, 86, GROVE HALL/BOSTON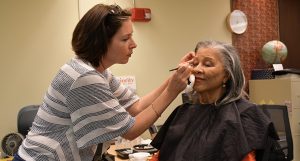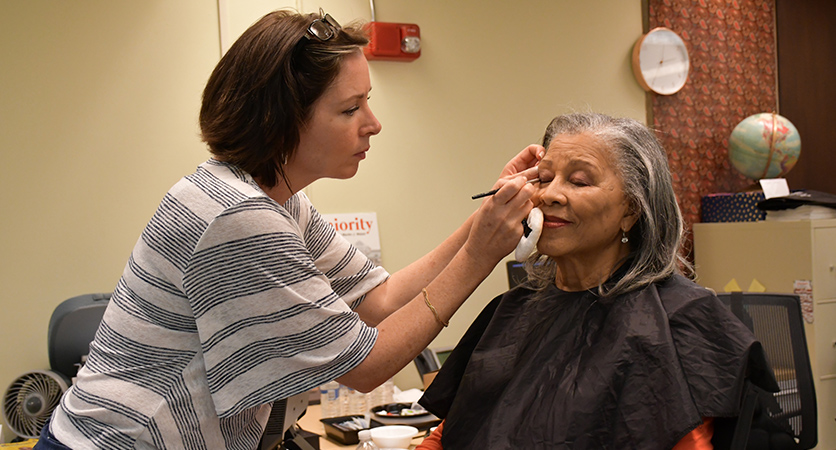 Over the hill? Smiler sees it very differently. She believes she's in her prime, with at least "10 more good years." She models professionally, volunteers with her church, practices tai chi and loves to dance. Smiler is a lot of things, and "OVER THE HILL" isn't one of them.
VINNY MARINO, 83, ROSLINDALE, MA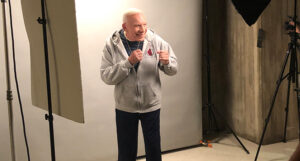 A restaurateur and pro boxer, Vinny earned a lifetime achievement award in April 2019 for his prowess in the ring. Well into his 80s now, he still hits the heavy bag at the gym and swims laps every day. Vinny is a lot of things, and "FRAIL" isn't one of them.
IRENE MOREY, 103, CHARLESTOWN, MA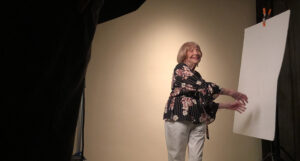 Senile? Irene's bright eyes and big smile clearly contradict that stereotype. A retired nurse who "takes plenty of vitamins" but no prescription meds, she paints, sculpts and draws every day. She uses a smartphone. And she has a boyfriend. Irene is a lot of things, and "SENILE" isn't one of them.
HARRY PIERRE, 67, BRIGHTON, MA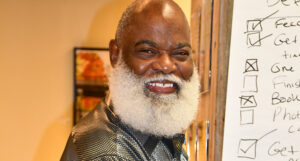 A fun-loving guy who's the life of every party, Harry is deeply devoted to his family and friends. He also volunteers with the city of Boston as a companion to older people in need. Harry is a lot of things, and "CRANKY" isn't one of them.
ROB QUINN, 59,  SOUTH END/BOSTON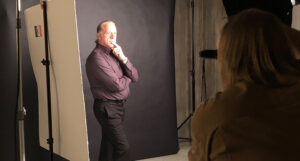 LGBT advocate. Recovery activist. Peer support group leader. Rob's a busy guy. To keep his energy up, he rides his bike and takes Zumba classes at the YMCA. "When you're of a certain age," he says, "people assume you're there for water aerobics." Rob is a lot of things, and "HELPLESS" isn't one of them.
LEO ROMERO, 84, FENWAY/BOSTON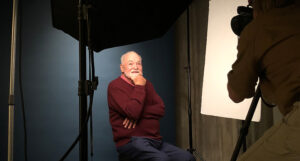 Leo is owner and head chef of Casa Romero, a Boston institution and one of New England's most beloved Mexican restaurants. After more than 45 years, he still runs the business, tends his garden and cooks up a storm. Leo is a lot of things, and "CHILDISH" isn't one of them.
JUDY YEE, 70, SOUTH END/BOSTON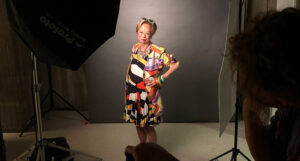 Still going strong at 70, Judy is a claims investigator for the Boston Parking Office. She's also a self-proclaimed "fashionista" with an enviable accessory collection. Her fashion philosophy: Less is never more. Judy is a lot of things, and "FRUMPY" isn't one of them.
Photos courtesy of the City of Boston Age Strong Commission.